Puppy Training
Online 6 Week Puppy Course
Tell me more…
Live 6 Week Online Puppy Course
Talk to The Hound is now offering a live 6 week online puppy course
The course will give you the tools to teach your pup many of the basic manners, from the comfort and safety of your own home. Pups can begin sessions before they have had their vaccinations and exercises are suitable for pups up to approx 6 months. The whole family can attend too!!
The course inclues 6 live weekly sessions consisting of 6 x 45 min sessions. Using reward based and up to date training methods, you will learn how to teach your pup basic manners in a fun and rewarding way. Each week you will be talked through the exercises one at a time and given the chance to practice live during the session. Then feedback can be given as you go.
There will also be a Q&A at the end for you to ask any questions you may have.

These sessions work really, well as pups can begin their training in a place of least distraction, allowing you to keep your pups full attention.
You will work through focus, impluse control, name response, basic positions, calmness, door manners an intro to recall and lead walking, touch and more. You will also cover early puppy issues including biting, toileting, jumping and socialisation techniques.

Courses cost £99 and to help you with the training, you will also have access to the full content of the Pawsitive Pups course for the duration of the course, at no extra charge. The videos will be accessed via a Dropbox link.
This means you will also have additional exercises to help you and pup through your training journey.

In addition to the live sessions and video access, you can join a private Facebook support group. Here you can ask questions, share your progess videos to gain feedback and find out additional information. Along with email support throughout the course you will receive a hard copy certificate and rosette on completion. This course is a must for all new puppy owners.

To find out the next available dates please email Jules at jules@talktothehound.net.
The Pre Pup Presentation & Q&A
Free Online Presentation & Q&A – The Pre-Pup
Contact me to find out the next date – Lasts Approx. 1 hr
Thinking of getting a puppy?
Unsure if you are ready?
What should you consider?
Breed? Size? cost? Equipment?
Do you have questions?
Often owners only find out information after they have their puppy and by then it may be too late. My aim is to assist owners before they make the decision, to help them begin on the right paw. 🐾
Find out what to consider prior to getting your pup. Be prepared, so you & pup get the best start on your training journey.
To register your interest please pop me an email at jules@talktothehound.net and you will then be forwarded joining details for the next talk.
Please note you will need to download Zoom to attend. This is a free app. (Also don't worry if you're camera shy, you can always watch with your camera off if you prefer 😉). Do you have questions?
Puppy Training Classes
We believe that it is so important for puppies to be given the best start in life. Positive experiences, the right training and suitable skills which will enable them to fit into the human world are key, so your pup can grow into a happy and contented adult.
At Talk to the Hound we provided super group puppy classes which are suitable for the whole family to come and join in with.
If however, you feel that you would prefer some more individual attention then we can provide a 1:2:1 home based puppy course as an alternative.
So whether it is in our group session or on a 1:2:1 basis you and your pup will enjoy relaxed, fun training sessions which will deliver positive results.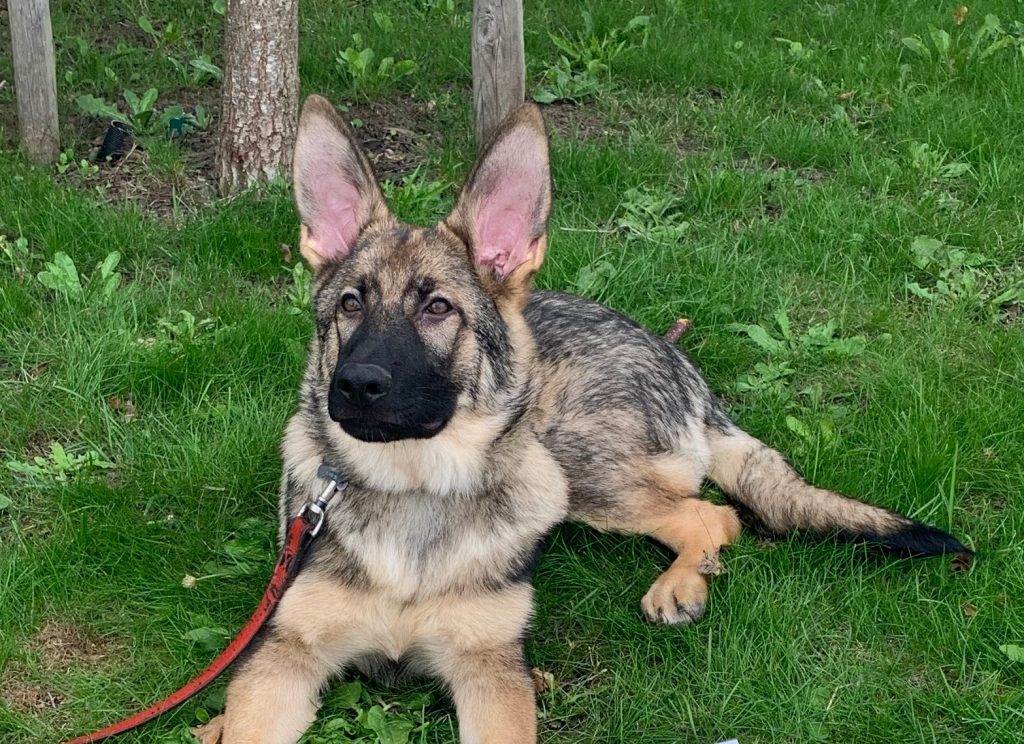 Group Puppy Training – 6 Week Courses
Our 6-week group puppy training courses are designed to give you the tools to teach your puppy to grown into a well-mannered integrated part of the family.
They are suited for puppies who have had their 2nd vaccination and up to 20 weeks at start date. Pups need to have received both vaccinations for the outdoor course. Vaccination cards will be need to be seen before lessons begin. If your pup is older than this then please give me call and we can see how else we can help.
Your pup will be introduced to walking nicely on a lead, gain an introduction to recall, learn some impulse control and learn basic manners such as sit, stay, leave it. In addition, you will learn methods for toilet training, puppy biting, not jumping up and much more.
Your pups will be on lead for the session unless advised otherwise by a trainer. We do not tend to provide free play with the pups during lessons as have not found this to always to be successful. It all depends on the sizes and temperaments of the pups in each group and can do more harm to pups if they are of a timid nature. We will assess each class and if appropriate decide during the session.
We only use force free, reward-based training as we believe training should be fun for all involved. This means you will need plenty of small tasty treats to help along the way, a few favourite toys and plenty of praise.
The group courses are between 45 mins and 1 hour long (depending on the course). Sessions will include many practical exercises, however there will be some discussions involved for you gain that extra knowledge to help you along the way.
Children are welcome to attend the courses as we love for the whole family to be involved, however for safety we ask that there is no running and parents are responsible for supervision at all times. (Please note due to Covid 19 there are currently restrictions on the number of people who can attend with pup, therefore children may not be able to attend at this time. Please contact me to find out the current numbers).
You will receive a welcome pack on arrival and we provide phone and email assistance for the duration of the course.
The one important note is that you will need to practice regularly with the methods taught in class. We can give you the tools to take away, however to achieve the best results your pup will require consistent and regular training sessions.
6-week outdoor course costs £110 (6 x appprox 45min – 1 hr sessions).
Next course starting 18th July at 9.15am – Hill Farm, Botley.
Book your space now via the link below:
https://www.eventbrite.co.uk/e/155526856013
1:2:1 Puppy Training 4 Week Course
This course is suitable for puppies up to 6 months of age.
4 x 45 minute Sessions (taken weekly from your home)
Puppy Information Pack
Email and phone support throughout
Recap summaries emailed after each session
All this for £190
One off Puppy Session
If you would prefer a one off visit to help you with any questions you may have, then this is for you. I will come to your home and we can work through any issues and put a plan in place to help you move forward.
Initial puppy visit – £60 for 1 hour
Follow Up Sessions
All follow up sessions are £50 for an hour.
These can be taken at your convenience and are suitable for customers who have already had an initial visit or have already been to group classes.
For more information on times and when the next session starts please call or email:
Jules:
07909 851800
jules@talktothehound.net
Find out more on the current online puppy services during Covid resttictions by clicking on the link below
https://mailchi.mp/9bb43522b1a5/contact-talk-to-the-hound-dog-training